Educational Visits – Features of Interest
 Alum Bay / Needles
Detailed live commentary
The coloured sands of Alum Bay
Coastal erosion & the shaping of the caves, archways & needles rocks
8000 year old connection of the Needles to Old Harry Rocks in Dorset
Operation of the Lighthouse
Glimpses of St Catherine's Lighthouse on days of good visibility
Surrounding Hampshire & Dorset coastline from as far as Anvil point (Swanage) 15miles
Victorian Fort beneath the Needles Battery. Build in 1880, 5 gun slots, chalk tunnels, fresh water reservoir, 200ft lift shaft connecting to the Old battery
Views of Hurst Castle built in 1545 and Fort Albert built in the 1850s
400 foot Chalk cliffs peaking at Tennyson Monument on the South side
Bird Life – Cormorants, Guillemots, Gannets, Black back sea gulls to name a few
Fishing within the bay – Anglers, Lobster pots
Shipwrecks in the area
Origin of the Needles & threading the Needles
Trips will generally last at least 25mins
Discounted rates apply to school parties in excess of 20, paying collectively. Please enquire for more details.
Different schools seem to have different agendas! Some purely in holiday mode, others with a strict educational agenda. With all the listed features of the trip you can simply make your own mind up as to your reason for visiting.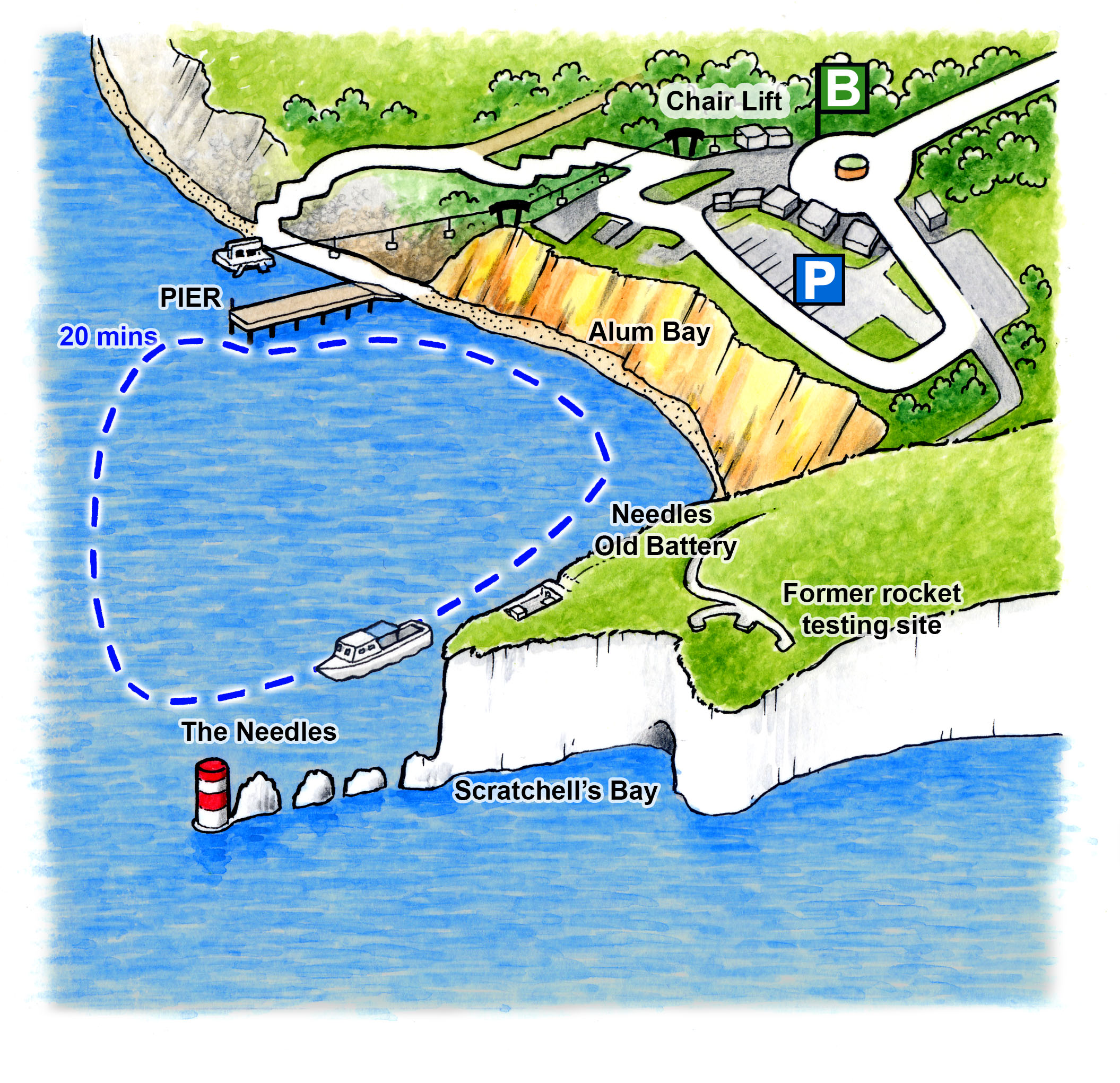 Timetable
10:40, 11:20, 12:00, 12:40, 13:20,
14:00, 14:40, 15:20, 16:00,
16:40 (this sailing is a one trip to Yarmouth as detailed below)
Total of 10 trips per day.
Alum Bay to Yarmouth Harbour Trip
(Weather & operational conditions permitting)
The last school trip of the day will be a one way trip to Yarmouth Harbour via the Needles, passing Totland & Colwell Bay, Hurst Castle, Fort Albert and Fort Victoria to meet their school coach in Yarmouth Harbour.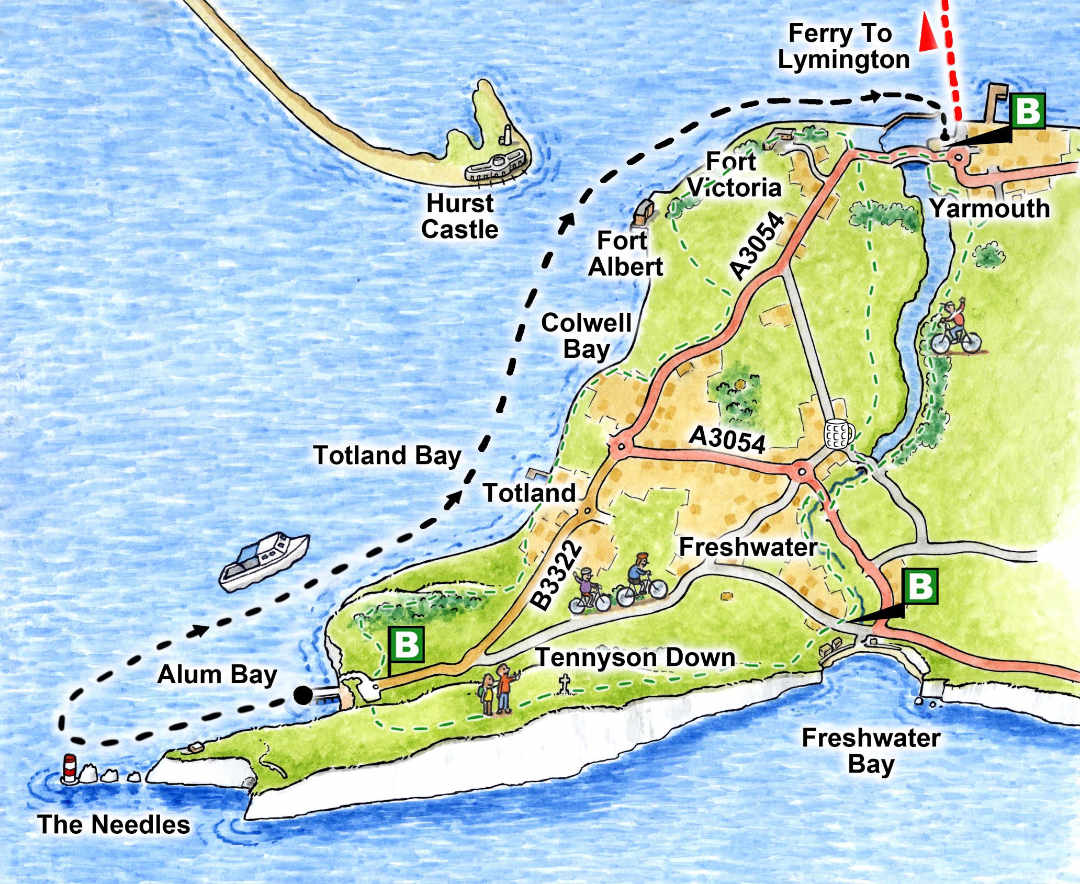 We must request that schools be prompt for their departure due to an often busy and tight schedule.
Please be advised that if you are using the chairlift, there is a strict height policy for children which often means staff have to escort the smaller ones down thereby causing lengthy delays.
Details of Risk Assessment available upon request.
 We are delighted to be working with
Organising boat trips for residential school trips