Alum Bay / Needles Trip aboard 
'Ramblin Rose' or 'Yarmouth Rose'
A 20 Minute slow cruise to view the Needles Rocks and Lighthouse, coloured sands of Alum Bay, dramatic caulk cliff face and the surrounding coastal features, as illustrated by the map.
Alum Bay / Needles Trip aboard 
our High Speed Ribs 'Summer Rose' and 'Wild Rose'
A 15 minute fast trip to take in everything of the blue route, but also Scratchells Bay & South views of the Needles and Island Shores, as illustrated by the map.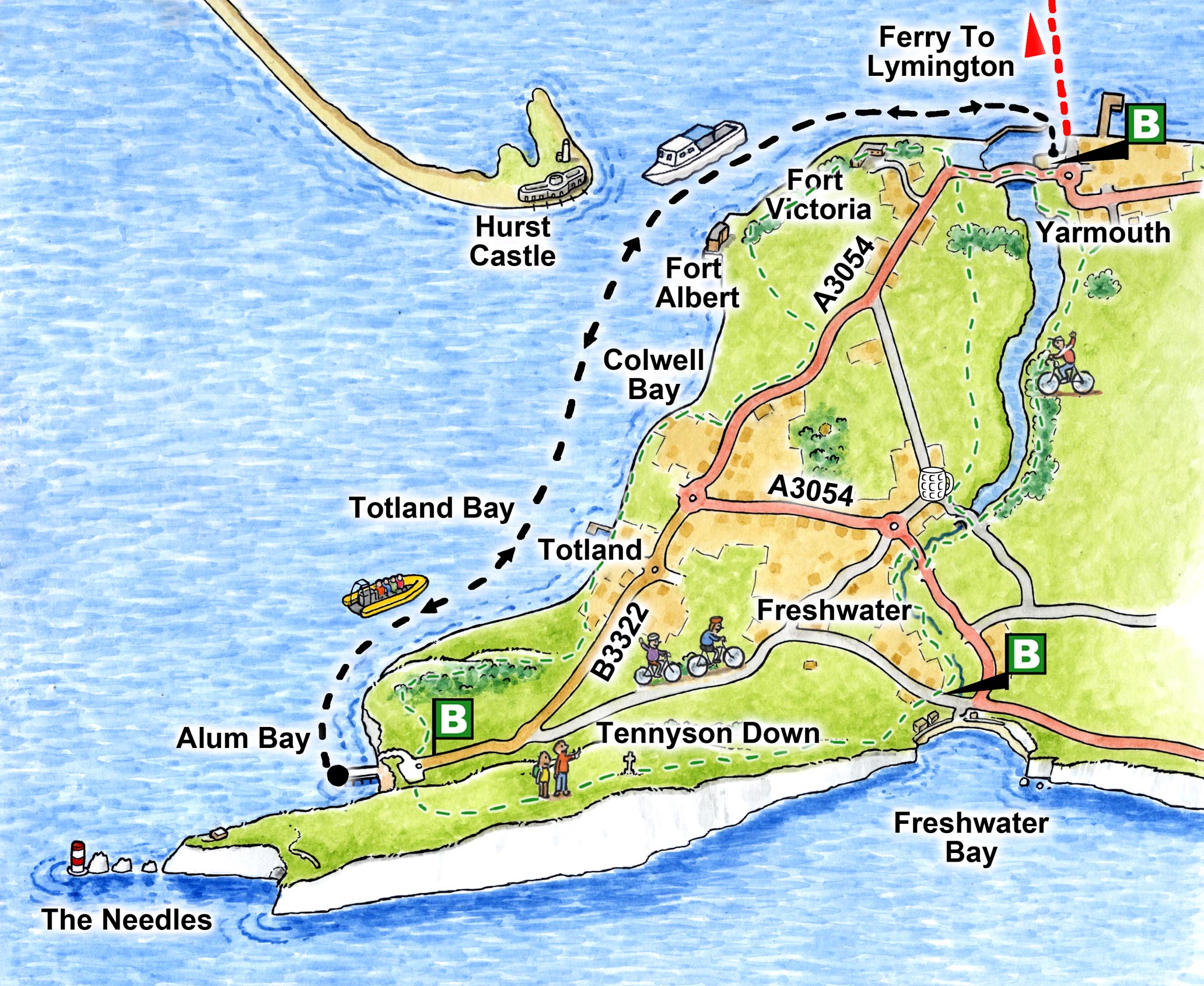 The trip between Yarmouth and Alum Bay
Please note this is a ONE WAY TRIP only
Departs Yarmouth 9.15 / 9.30am  daily.
Returning back from the beach at Alum Bay between 4.30 – 4.45pm.
Duration of trip depends on the tide and which type of boat you choose to go on, so could be anything from 15 minutes to 45 mins.
Cost £9 Per person, each way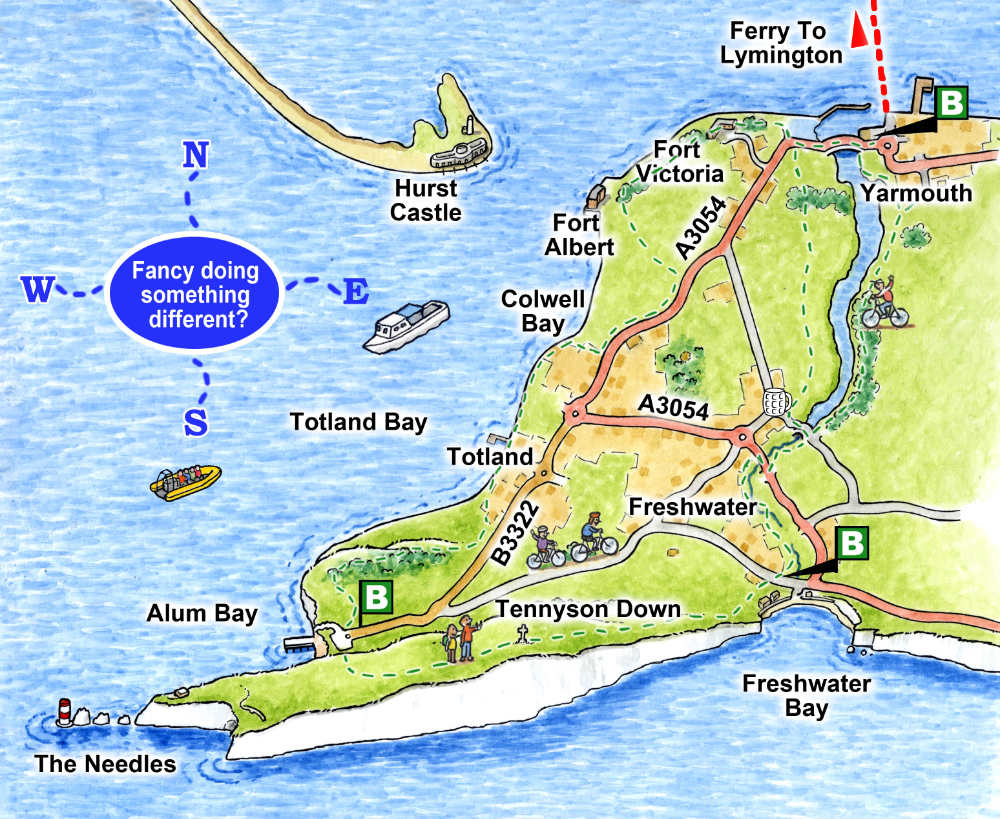 Exclusive charters for all kinds of occasions
Our boats have been chartered for all occasions. The suggestive list below is not exhaustive, so if you've got an idea, get in touch so we can discuss it.
Filming with production teams for prime time television, in the Needles area, or as far away as wreck locations 20 miles South of the Needles
Ash Scattering for families on an exclusive basis in the Needles area. The actual location is often dictated by the family and can be anywhere that's reasonably accessed by our boats
Ferry services between local ports and restaurants. A late Friday night service for a few people that have missed a ferry, or moving large party groups to and from specific places?
Hen and Stag parties onboard either the RIBs or larger passengers boats.
Yachtsman wanting first hand knowledge of the local hazards
Families wanting to explore some more of the islands coast line
Wedding proposal in the seclusion of a bay – thankfully she said yes!
Sadly no fishing trips – Yarmouth Harbour office will be able to provide full details of all boats that can help with this one.