Yellow route – Alum Bay / Needles
Aboard our High Speed Ribs 'Summer Rose and Wild Rose'
A 15 minute fast trip running underneath the 400 foot chalk cliffs in Alum Bay to get close up views of the gun slots, smugglers caves, Needles Rocks and Lighthouse, then passing around the end of the Lighthouse into Scratchells Bay, around St Anthony's rock whilst cruising under the 300 foot cliff over hang, back around the Needles Lighthouse, across Alum Bay to the Beach. You'll also have the great advantage of being South of the Lighthouse for that perfect photo opportunity.
The RIBs operate from Easter until late in the season, departing every 20-30 minutes, in favourable weather conditions, from 10.30am daily.
Prices
£17.50 per person, or £65 for a family of 4 (2 Adults and 2 children under 15) Maximum capacity 12 people per trip.
Buoyancy aids are provided for all passengers, with additional safety equipment onboard, which includes but not limited to lifejackets, life rafts, flares, VHF DSC distress function.
Minimum age restriction of 6 years old / height of 1.2M depending on weather / sea conditions.
All trips weather and operational conditions permitting.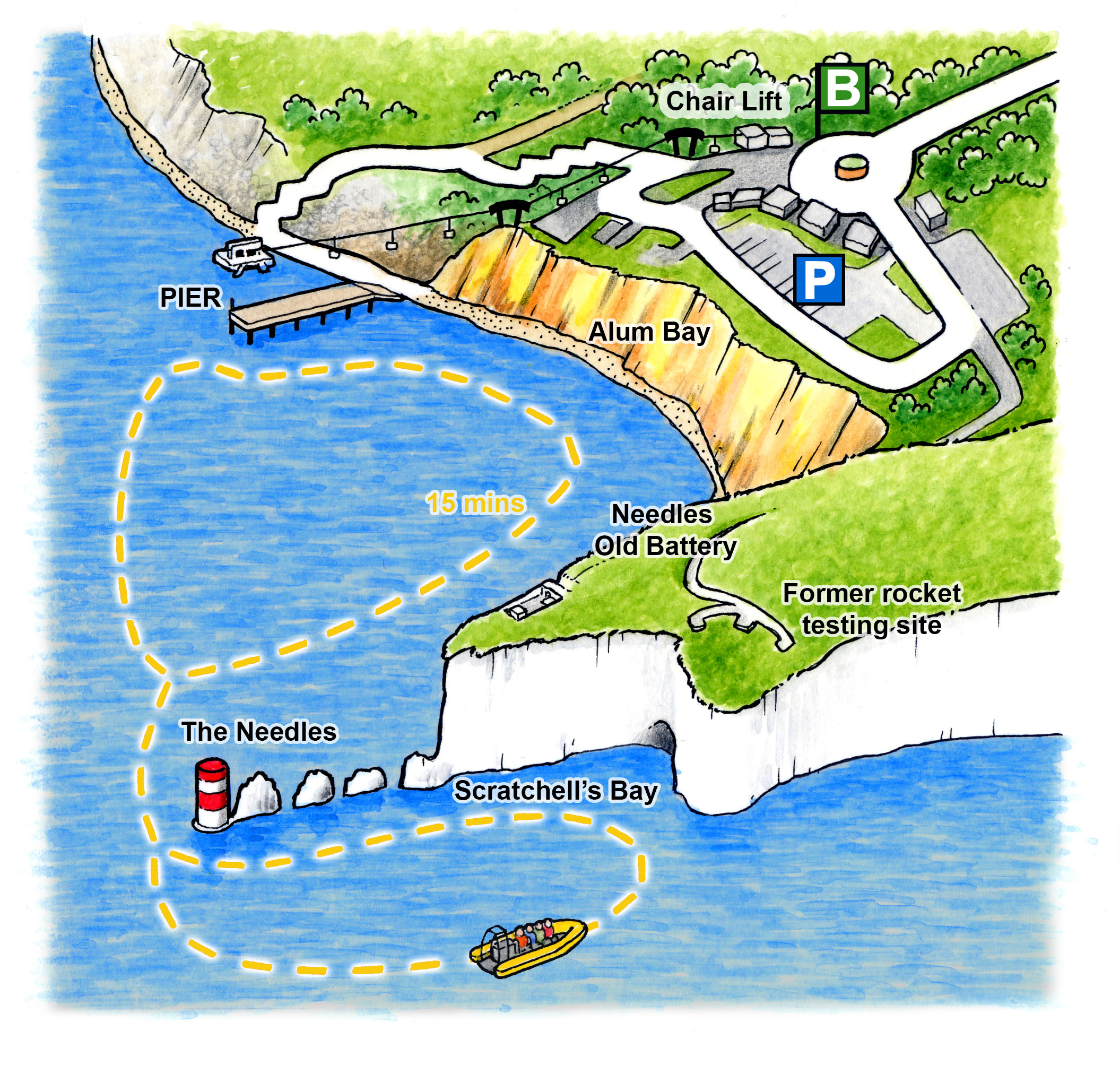 No booking required for group sizes less than 20